SOCIAL MEDIA AND CYBER SECURITY ONLINE TRAINING COURSES
---
Our online social media and cyber security training courses provides you with an insight on how to increase your traffic and the use of engaging advertising to interact with your customers, using platforms such as Facebook, Twitter, Linkedln. Don't forget the importance of Cyber attacks we can also cover this in our short courses.
Online training is flexible, efficient, and cost-effective meaning the candidate can progress through the modules at their own pace and in their own time, so they can fit the training in around their work and personal life.
Our courses provide the skills needed for any knowledge gaps that may leave your company open to risk.
We provide a free trial of the first module of any course, without any commitment. We are happy to discuss discounts for larger course orders, so please contact us directly.
Please note that listed course prices do not include VAT.
---
Courses:
---
Cyber Security
Employees, managers and directors should all have a good understanding of the threat posed by cyber-attacks and the importance of guarding against data breaches. This short course will explain why cyber attacks and data breaches happen and provide practical advice on how to set up effective defences.
Approved by CPD – Duration 25 mins* – £22.00
---
Facebook for Business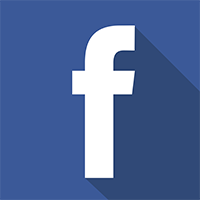 Facebook is the world's largest social network. With over a billion users it's very likely that a proportion of your target customer audience will have a Facebook account. This course will look in detail at the use of Facebook as part of your marketing activity.
Approved by CPD – Duration 80 mins* – £75.00
---
LinkedIn for Business
LinkedIn is a very valuable tool to find the key decision makers within certain companies. It's used for finding the best point of contact, gaining familiarity with their background before a call or sales pitch and a lot more. Find out how it can be used to enhance your business.
Approved by CPD – Duration 45 mins* – £80.00
---
Search Engine Optimisation for Business
This course focuses on the anchor point of your digital marketing strategy which is your website or micro-site. Here we'll explore search engine optimisation 'SEO' and how you can use this to drive traffic to your website.
Approved by CPD – Duration 80 mins* – £125.00
---
Social Media for Business
All about how to get the best out of social media in a business. Looking at business strategy, business development and the practicalities of employing people and agencies to support your social media activity.
Approved by CPD – Duration 100 mins* – £125.00
---
Twitter for Business
Twitter is a social media platform that is used by a wide range of people, from celebrities, who use it to communicate with their fans to companies and brands who can use it to engage their customers and attract new ones. This courses will look in detail at the use of Twitter as part of your marketing activity.
Approved by CPD – Duration 55 mins* – £80.00
---
*The course duration is based on the amount of video content shown and is rounded off. It does not account in any way for loading time or thinking time on the questions.
---
Our CPD/ILM/Laser awards approved courses are owned by VideoTile Learning Ltd and distributed under licence.
---